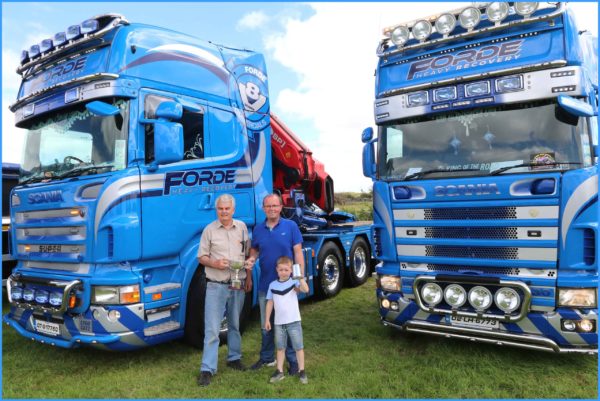 2023 Show - Sunday, September 10th 2023
We had to cancel the show on 9th July due to weather conditions.
This year our chosen charity is Daisy Lodge Centre in Cong, County Mayo. The Daisy Lodge Centre provides respite accommodation for the parents of children who have been diagnosed with cancer. The centre is also supported by 'The London to Mayo Tractor Run'.
We have decided to limit entries to tractor units (no trailers) and rigid trucks only.  However, as we gain more experience we will gradually add more lorry types to our show.
Each driver who registers his truck on the day will receive the following:

Meal voucher::   All drivers who attend & register their truck at our show will each receive a meal voucher. Free entry to family members if in the cab. 
Show Plaque::   All drivers who attend will each receive a show memento plaque.
Note: Our show field is a dry solid field (a limestone base with a thin clay topping) so there is no danger of getting bogged down.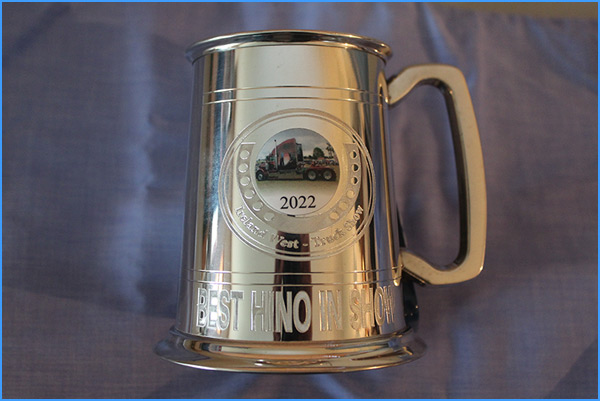 Prizes will be allocated to the following categories:-
Best:-   Scania, Volvo, Merc, Man, Renault, Hino, Iveco, Daf, Rigid, Fleet, Light Commercials & Truck of the show.
LETTER OF ATTESTATION  All drivers will be issued with a letter of Attestation on the day.
Show Entry Fee is set at €30.00 per truck.  This fee covers entry to the above categories. (A max for 3 or more €80.00 This includes fleet entry.)
Method of Payment:
By Cheque. (payable to Shrule & District Vintage Club).
Cash On the day.

For more information phone Michael on 087 265 4865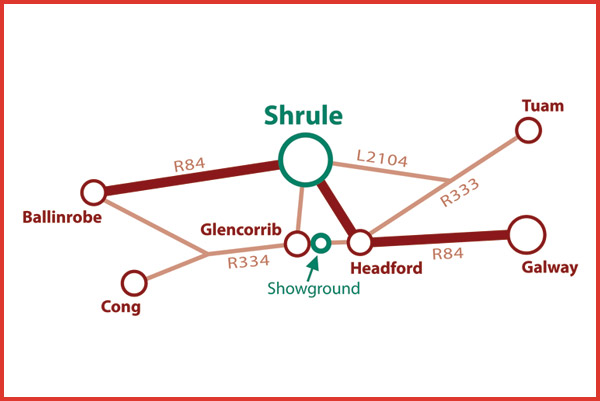 We wish the following shows which we understand will run this year every success;-
Shrule Vintage Show
Ireland West Truck Show is located adjacent to the Shrule Vintage Show. Drivers & their families will have free entry to the vintage show field. Drivers can redeem the free meal voucher at the catering providers in the vintage field and family members can avail of any free show (Punch & Judy) and any free funfair event (train ride) which is run by the vintage club.