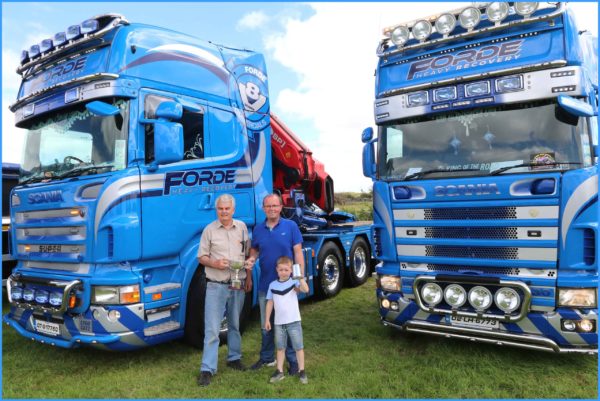 TRUCK OF THE SHOW winner at Ireland West Truck Show 2019
2023 Show - Sunday July 9th 2023
Over time Shrule & District Vintage Club have donated over €120,000 to local charities and local community groups. This year our chosen charity is Daisy Lodge Centre in Cong, County Mayo. The Daisy Lodge Centre provides respite accommodation for the parents of children who have been diagnosed with cancer. The centre is also supported by 'The London to Mayo Tractor Run'.
We have decided to limit entries to tractor units (no trailers) and rigid trucks only.  However, as we gain more experience we will gradually add more lorry types to our show.
Each driver who registers his truck on the day will receive the following:
Meal voucher::   All drivers who attend & register their truck at our show will each receive a meal voucher which can be used on the day.
Show Plaque::   All drivers who attend will each receive a show memento plaque.
Prizes will be allocated to the following categories:-
Best:-   Scania, Volvo, Merc, Man, Renault, Hino, Iveco, Daf, Rigid & Truck of the show.
LETTER OF ARRESTATION  All drivers will be issued with a letter of Arrestation on the day.
Show Entry Fee is set at € 30.00 per truck.  This fee covers entry to the above categories. ( A max fee of € 100.00 is set per fleet regardless of size )
Method of Payment:
By Cheque. (payable to Shrule & District Vintage Club).
By Credit transfer.
Cash On the day.

Persons who wish to pay by credit transfer MUST phone Michael on 087 265 4865 to arrange payment.
Our show field is a dry solid field (a limestone base with a thin clay topping) so there is no danger of getting bogged down.
We wish the following shows which we understand will run this year every success;-
Full of the Pipe Truck Show, Punchestown, Co Kildare, 086 0850015
Ossory Truck Show, Mountmellick, Co Laois. Seamus:- 086 2306828
North West Truck Show, Milford, Co Donegal. Robert  086 2441350
Tipperary  Truck Show,  Dualla, Cashel, Co. Tipperary. Daire 086 2574631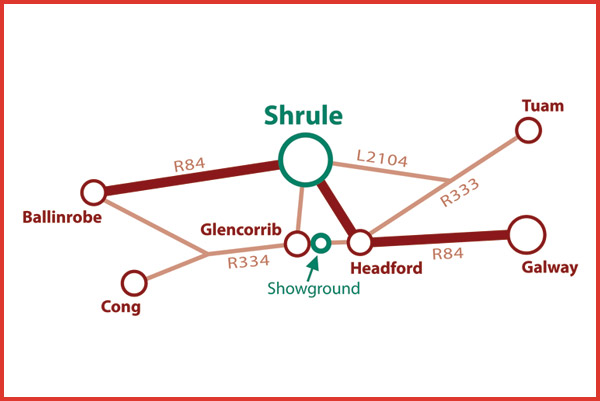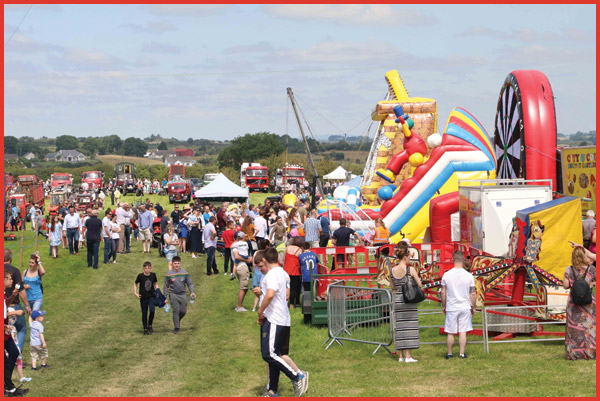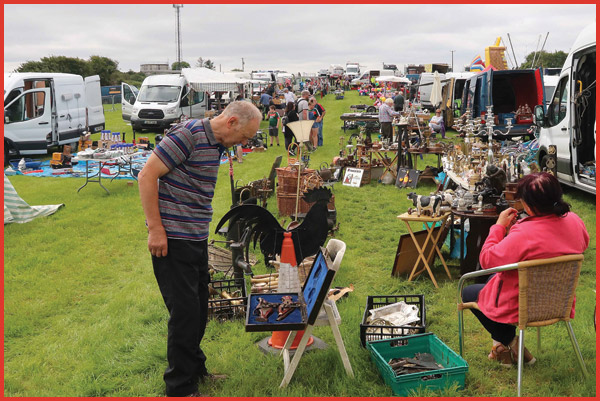 It's important that we have a good turnout of trucks this year as it sets us up to develop our show for the future.  Our future plans are to enlarge our show by displaying items which are more attractive to a broader audience.  Items such as  Modified & Sportscar display,  Motorcycles, A range of Arts & Craft demonstrations and a miniature model toy display.                
Showground location
Annual Vintage Show
Sunday 11th , July 2021
Eircode H91 Y9WA
GPS :: 53.493331 , -8.977633